Lindokuhle Sobekwa announced as inaugural recipient of the £50,000 John Kobal Foundation Fellowship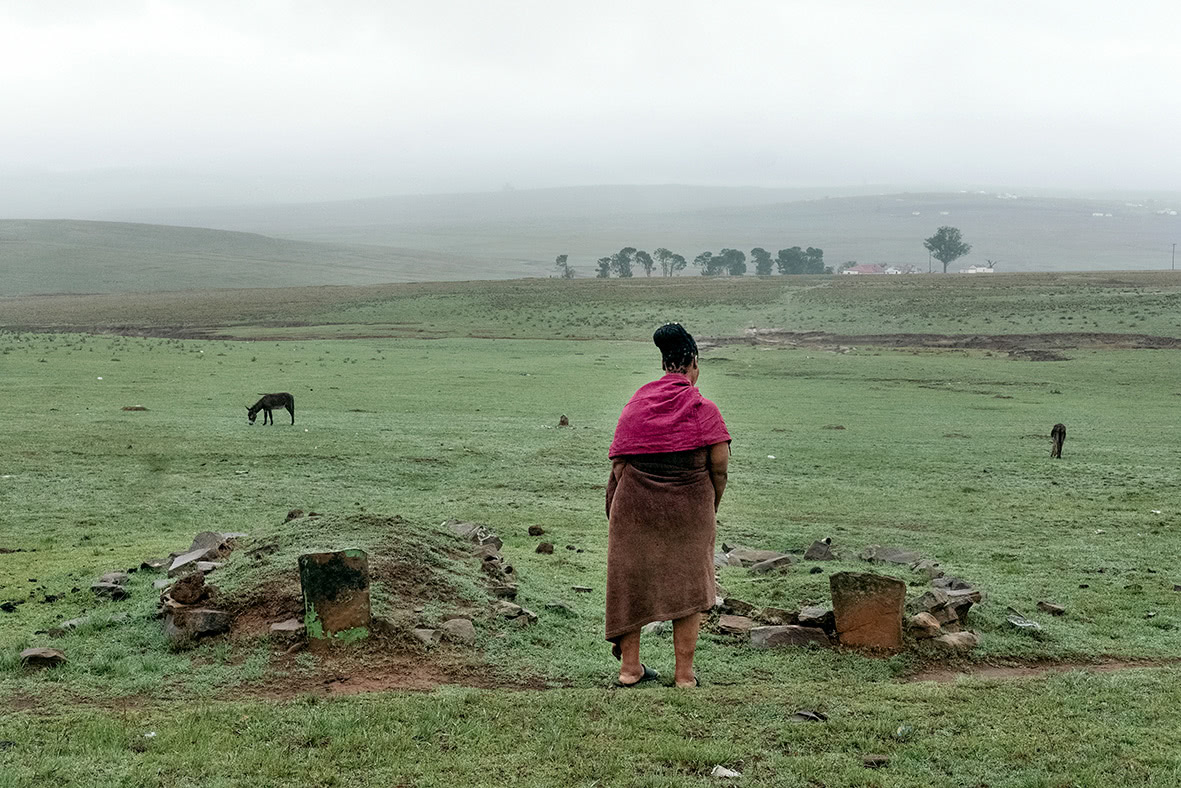 We are delighted to announce that South African photographer Lindokuhle Sobekwa has been awarded the inaugural John Kobal Foundation Fellowship.
The Fellowship, worth £50,000, is awarded every two years to an artist or collective who, in the view of an international selection board appointed by the Foundation, has established an outstanding body of lens-based work.
About the John Kobal Foundation Fellowship
Following the sale of a major part of its collection of vintage prints to the Hood Museum of Art, part of Dartmouth College, in Hanover, New Hampshire, the John Kobal Foundation is pleased to announce that it plans to invest part of the proceeds from the sale in a new artists' endowment, building on nearly three decades of support for artists. The John Kobal Foundation Fellowship will be solely funded by the Foundation and is a demonstration of its continued commitment to fostering creativity and providing tangible assistance to artists.
The John Kobal Foundation Fellowship is not a traditional art prize linked to the production, completion or exhibition of a body of work but is intended to offer financial support to enable an artist to move their practice forward in a way they would not otherwise be able to. The John Kobal Foundation Fellowship is intended to be a transformative opportunity and to offer financial support to enable an artist to move their practice forward in a way they would not otherwise be able to.
John Kobal Foundation Fellowship Lecture, in partnership with Tate
In launching this new initiative, the Foundation is collaborating with Tate Modern to copresent a series of annual lectures, funded by the Foundation, and hosted by Tate. The association with Tate will run over the course of the first three cycles of the Fellowship, for six years and six lectures. In the first, third and fifth year of the Fellowship, the lecture will be given by the incumbent Kobal Fellow. In the second, fourth and sixth year by an artist, curator or academic chosen by the Foundation in consultation with Tate and the Fellow. This second lecture may take the form of a further engagement with the practice of the Kobal Fellow, for example, a public conversation between the Fellow and the chosen artist, curator or academic.

The inaugural lecture will take place on Thursday 30th March, 2023. Further details and booking.
'We at the John Kobal Foundation are delighted to announce this new Fellowship and to begin a related partnership with Tate in supporting an annual John Kobal Foundation Fellowship lecture. The Fellowship marks a significant advance in our commitment to working with contemporary artists and is aimed at enabling a lens-based artist to work on projects that might otherwise not have been possible. We congratulate our inaugural Fellow, Lindokuhle Sobekwa and look forward to working with him over the next two years.'
About Lindokuhle Sobekwa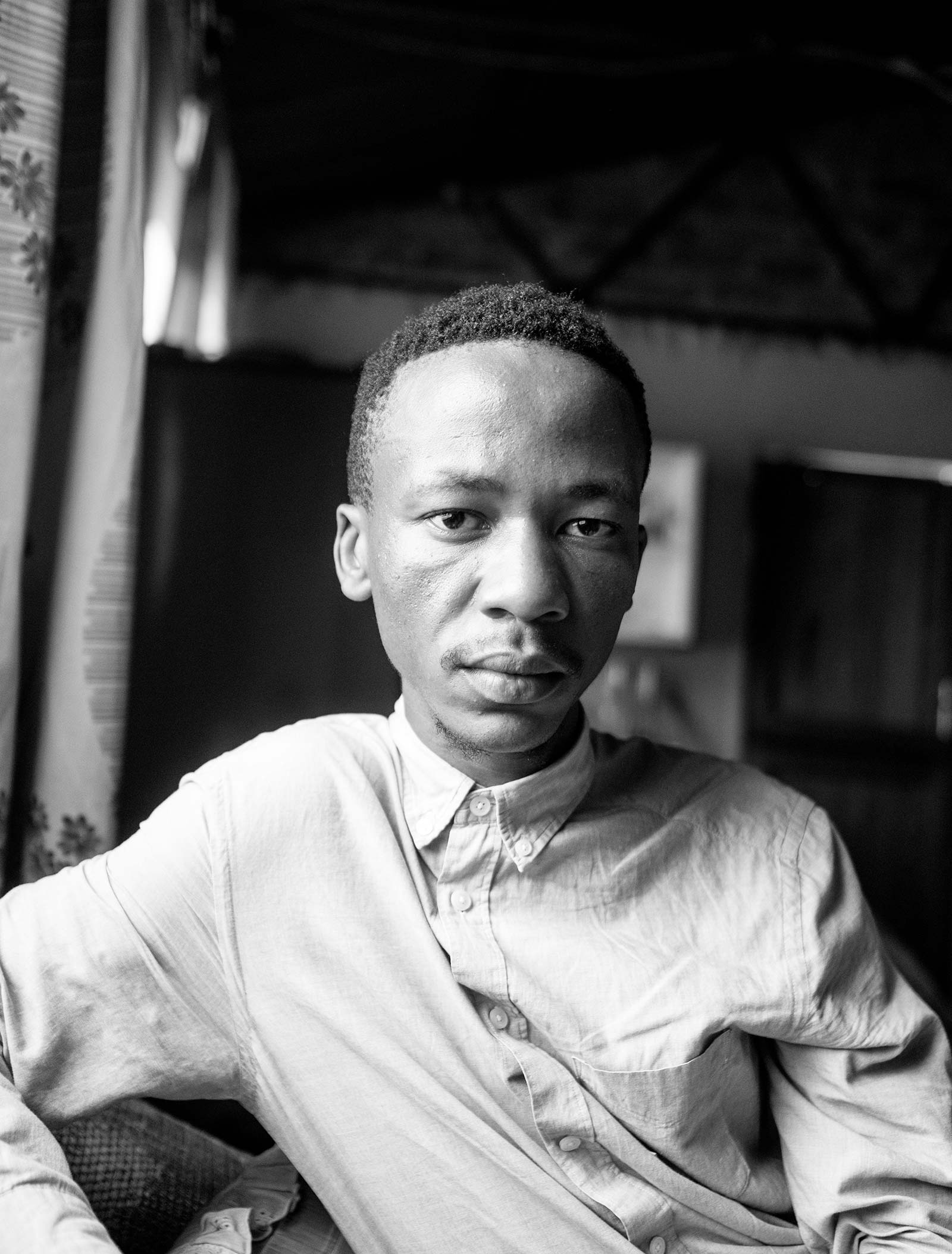 Lindokuhle Sobekwa is a South African photographer born in Katlehong, Johannesburg in 1995. He is of a generation of South African photographers who were "born free" after the first democratic elections of 1994.
He came to photography in 2012 through his participation in the Of Soul and Joy Project, an educational programme that teaches high school learners photography in Thokoza, a township in the southeast of Johannesburg where he grew up. During this time Lindokuhle started photographing birthday parties and weddings; through his involvement in the programme he realised that the medium of photography could be a very important tool to tell stories that concern and interest him. At Of Soul and Joy Sobekwa studied with photographers Bieke Depoorter, Cyprien Clément-Delmas, Thabiso Sekgala, Tjorven Bruyneel, and Kutlwano Moagi.
Sobekwa exhibited his work for the first time in 2013 as part of a group show in Thokoza organised by the Rubis Mécénat foundation. His photo essay Nyaope was published in the Mail & Guardian (South Africa) in 2014. Nyaope was also published in Vice magazine's annual Photo Issue and the daily De Standaard (Belgium) in the same year, as well as exhibited at the Turbine Art Fair (Johannesburg) as part of their new artist feature exhibition. In 2015, Sobekwa was awarded a scholarship to study at the Market Photo Workshop where he completed his foundation course. That same year his series Nyaope was exhibited in another group show, Free From My Happiness , organised by Rubis Mécénat for the International Photo Festival of Ghent (Belgium). The exhibition toured to additional sites in Belgium and South Africa. A publication, edited by Tjorven Bruyneel, included a selection of works.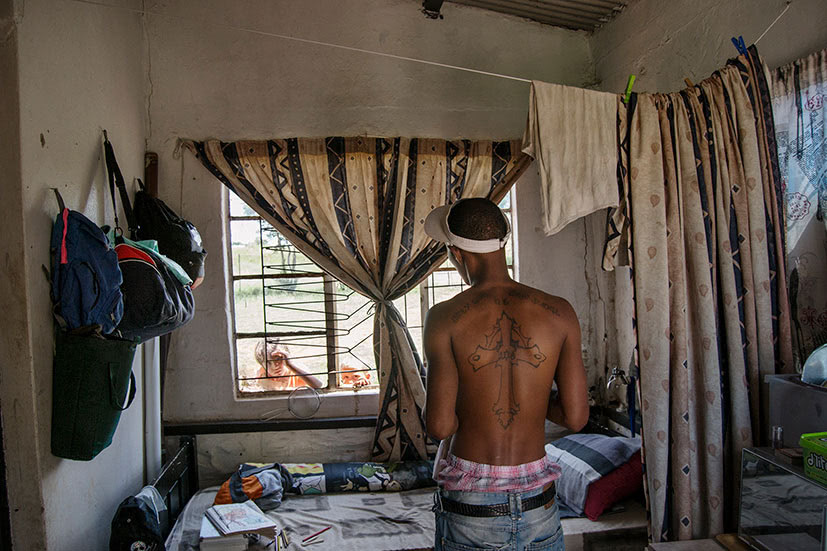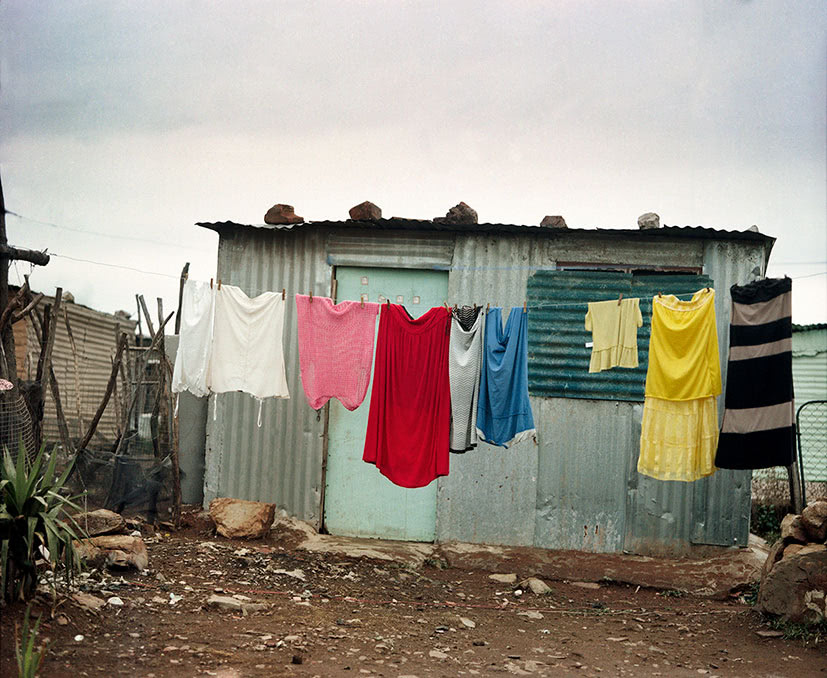 In 2017 Sobekwa was selected by the Magnum Foundation for Photography and Social Justice (NYC) to develop the project I carry Her photo of Me . In 2018 he received the Magnum Foundation Fund to continue with his long-term project Nyaope .
Sobekwa's work has been exhibited in South Africa, Iran, Norway, the USA, NL Amsterdam, In 2021 he completed a residency at A4 Foundation in Cape Town which culminated in a two-person exhibition with Mikhael Subotzky titled Tell It to the Mountains . In 2022 he opened his first museum show at Huis Marseille (Amsterdam), featuring the body of work Umkhondo . Tracing Memory as part of the summer programme The beauty of the world so heavy . His hand-made photobook, I carry Her photo with Me , was included in African Cosmologies at the FotoFest Biennial Houston (2020), curated by Mark Sealy. In 2018 he was nominated to Magnum Photos, where he was named a full member in 2022.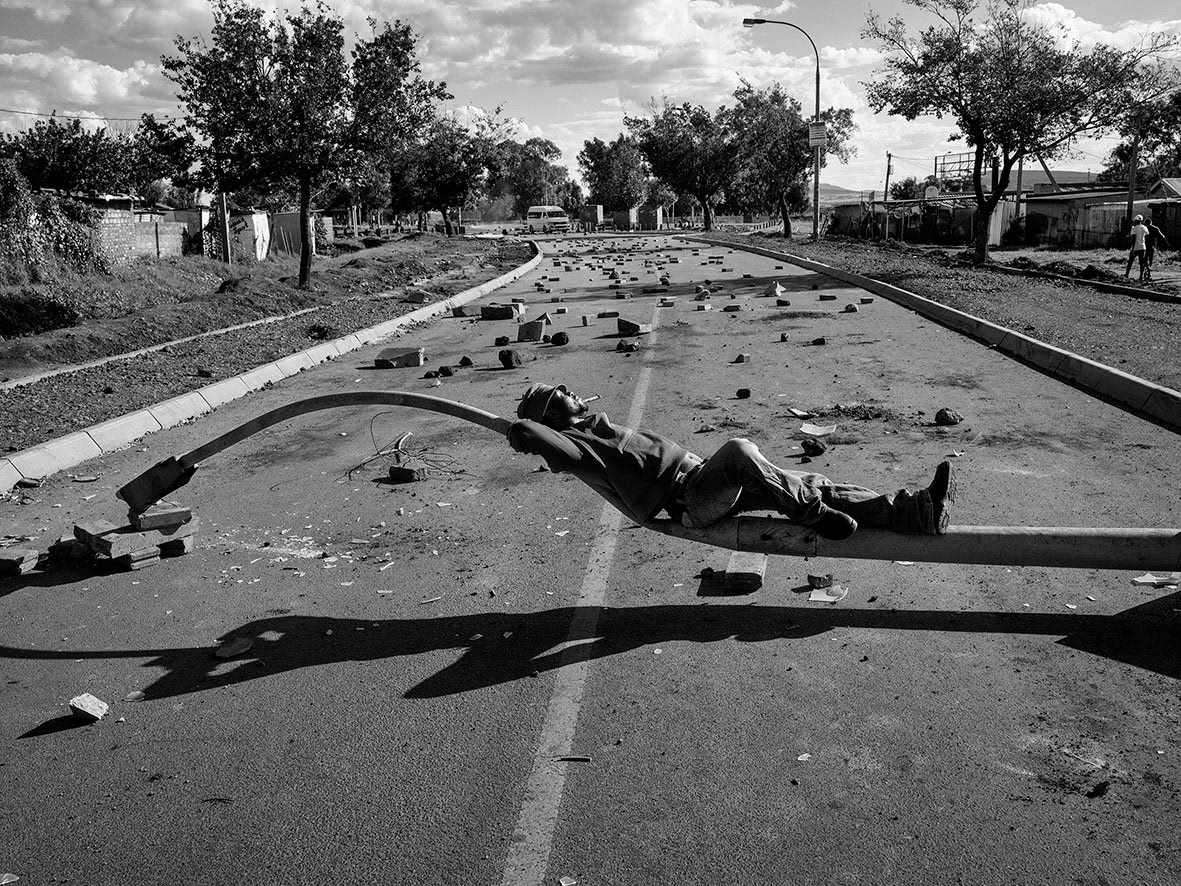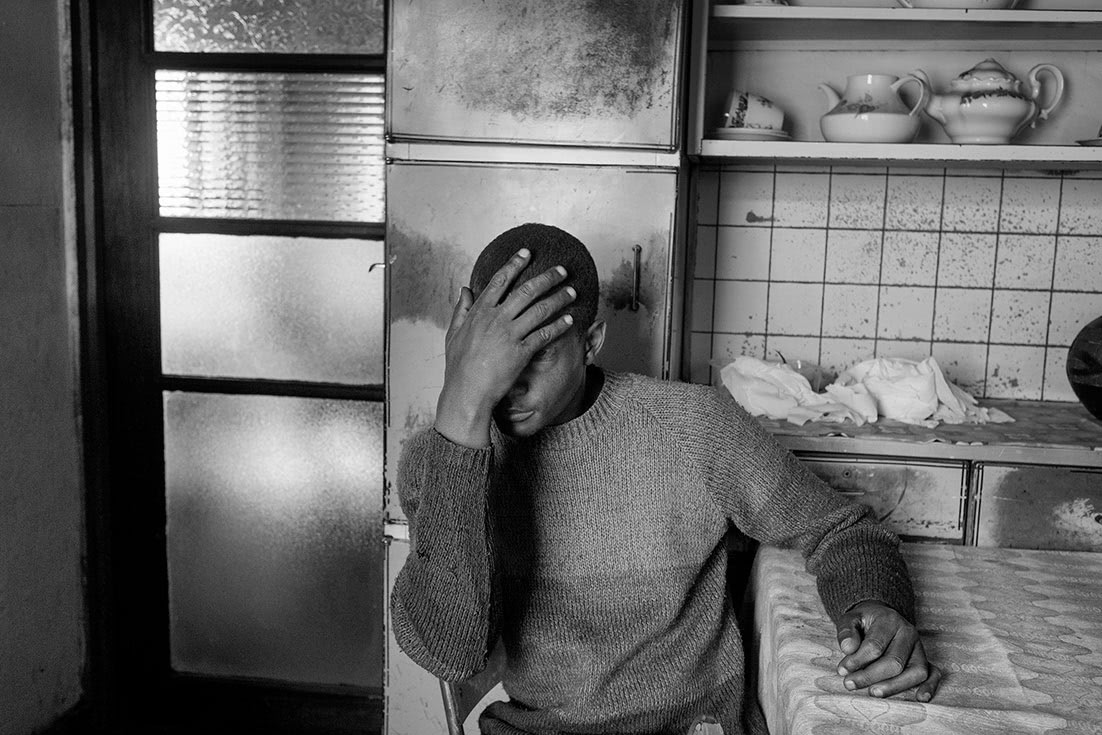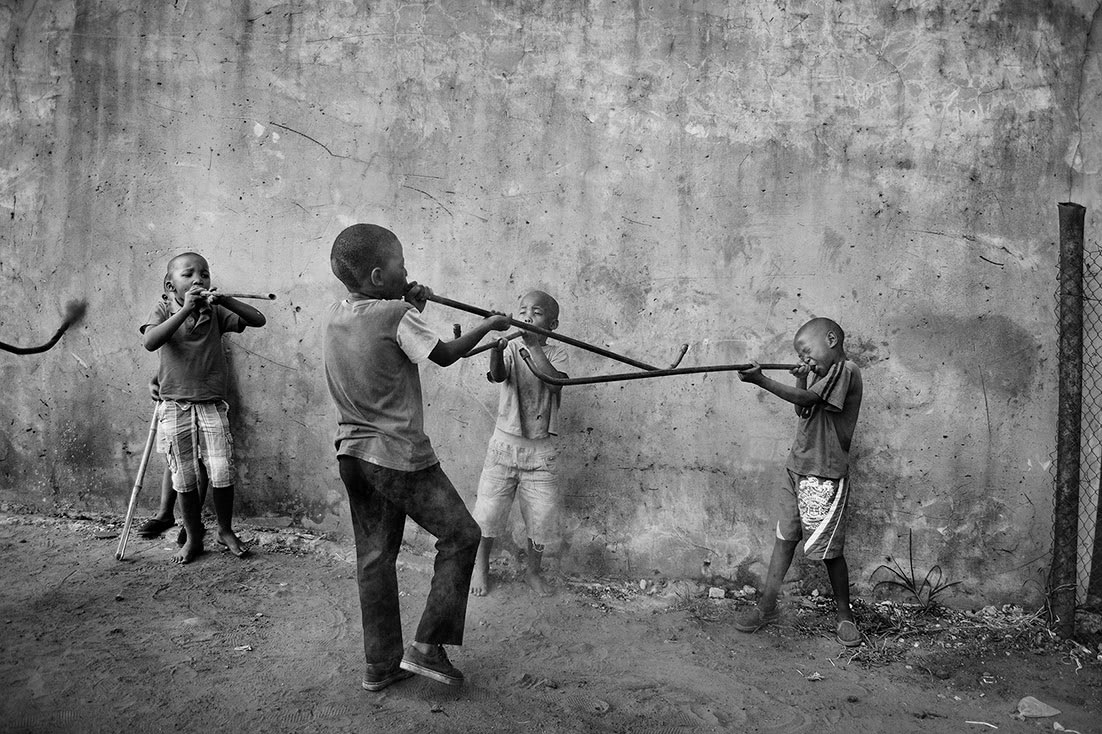 Selection committee for the 2023 Fellowship
Emma Bowkett, Director of Photography, FT Weekend Magazine, curator and lecturer
David Campany, curator, writer and academic
Michael Hoppen, gallery director
Liz Jobey, writer and editor, and co-chair of the Foundation
Alvin Li, Tate Adjunct Curator, Greater China
Michael Mack, publisher, and co-chair of the John Kobal Foundation
Shoair Mavlian, Director of Photoworks
Yasufumi Nakamori, Tate Modern Senior Curator of International Art (Photography)
Access The John Kobal Foundation website
Credits: Daleside series: © Lindokuhle Sobewka, Rubis Mécénat Cultural Fund/Magnum Photos.
All other projects: © Lindokuhle Sobekwa | Magnum Photos